Shamanic consultations can be a turning point in your life. They will help you not to lose and even increase your savings, and perhaps even save your life.
If, by any chance, you are going to open your company, plan to take a bank loan or, conversely, invest in securities, dream to expand your business or climb up the career ladder - contact me! I will definitely help you!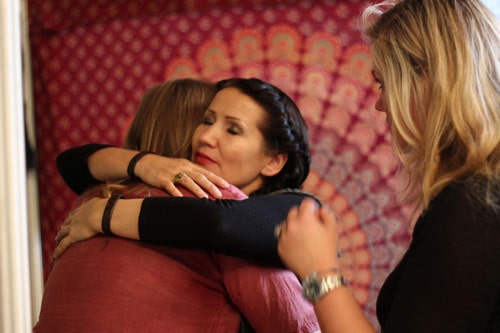 Often people are at a loss because over their problems and life situations. In today's technogenic and urban world, many people have lost touch with their intuition and inner wisdom that can help you live a full healthy and happy life. An individual shamanic session works wonders: it can awaken our inner strength and open the eyes of our soul. After all, shamanism is communication with the subtle world, the world of spirits that live among us.
Individual consultations and sessions are recommended in addition to attending seminars and workshops. A request for consultation can be any issue that you pay special attention to in your life: problems and conflicts that you cannot solve, issues that have long haunted you, or goals that you pursue. According to your requests and needs, there are different types of individual sessions, a selection of which can be found here. Be sure to email us if you need a individual session, ritual or consultation on your personal matter. We are sure shamanism can help in any affairs.
IN THE INDIVIDUAL SESSIONS AAYLA IS ASSISTED BY THE TEAM OF THE TRUSTED SHAMANS, WHO ACCOMPANY HER IN HER TRAVELS. THEREFORE, INDIVIDUAL SESSIONS CAN BE HELD NOT ONLY BY AAYLA, BUT ALSO BY HER QUALIFIED COLLEAGUES